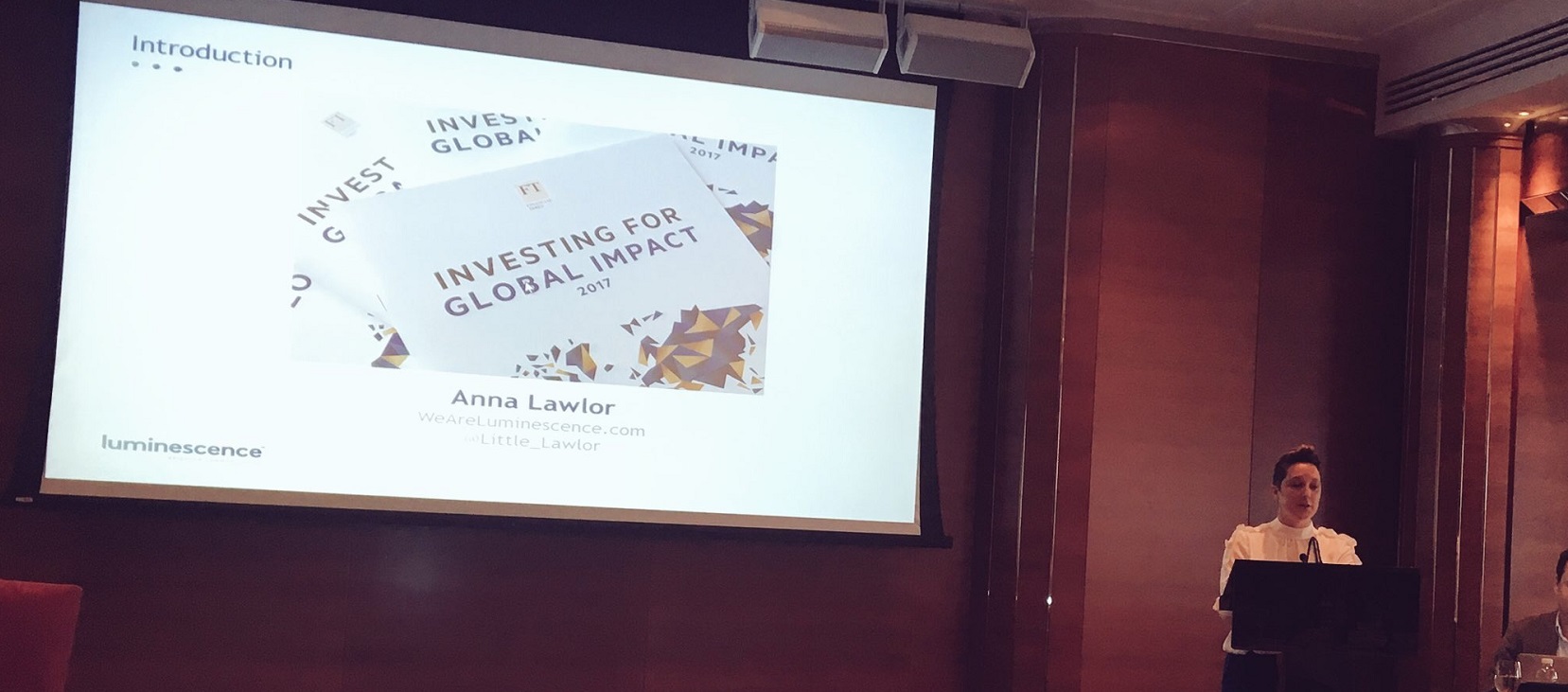 Co-founder of Luminescence, Anna Lawlor, has delivered a keynote address at an invitation-only event organised by The Financial Times in Mayfair, London on 20 September. The keynote address at the FT Family Office Forum focused on findings of the FT Investing for Global Impact report 2017, a report for which Anna Lawlor is the editorial director and Luminescence has been awarded a 3-year contract with the FT.
Attended by around 70 representatives from the global family office community, the address outlined key findings of the 2017 report, which includes a survey of 246 respondents from 45 countries around the world.
It also includes interviews with high-profile people at the vanguard of the impact investing movement, including Valerie and Wayne Rockefeller, Kimbal Musk and Ben Goldsmith. During the Q&A, family offices raised issues around performance, impact investing language and the potential for future regulation of the sector.
Work has now begun on the 2018 Investing for Global Impact report, which is sponsored by GIST and Barclays. This will be the fifth edition of this eagerly anticipated report, which explores the experiences and perspectives of family offices and foundations in relation to philanthropy and impact investing.
Share this page
Author
Luminescence