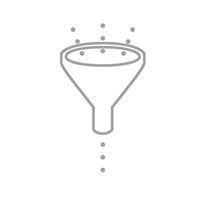 Content Marketing can be a powerful tool in any business's arsenal, creating more effective lead generation and enhancing Search Engine Optimisation (SEO) efforts. Strategic Content Marketing approaches also help future-proof firms, helping the firm to demonstrate its agility in responding to behavioural shifts and emerging trends.
What is Content Marketing?

Content Marketing is the discipline of creating quality branded content that is valuable, relevant and consistent to attract and acquire a clearly defined audience – with the objective of driving profitable customer action.
In short, instead of pitching your products or services as you would using traditional marketing methods, Content Marketing delivers information that makes your service buyer more intelligent, conveys brand authority and builds trust in your service offering.
Why Employ it?

With the proliferation of lower-quality content facilitated by self-publishing platforms, high-quality, professionally produced, authoritative and trustworthy content can distinguish an enterprising firm from its peers. As a creative field, Content Marketing provides scope for experimentation yet compliments existing communication efforts across Marketing, Public Relations (PR), Business Development and more.
Content Marketing may sound like a new buzzword, but the discipline draws on traditional journalistic approaches to storytelling and audience outreach, accesses the internal knowledge network inherent in good businesses, and optimises firms' own distribution channels which increased exponentially with the rise of digital communications.
This has led to the rise of Content Marketing as an integral part of the Marketing mix (though its potential is much larger than this), with 78% of Chief Marketing Officers reporting that "content is the future of marketing". According to a survey by The Economist, 93% of companies surveyed plan to maintain or increase their investment in content creation in the upcoming year.
The Luminescence Process

Luminescence is an experienced content marketing agency. Our "Think. Share. Grow." process guides our strategic approach to Content Marketing ensuring the content created serves a specific business purpose rather than adding to the content glut.
Based on our insider experience of the content creation at media organisations, Luminescence Content Marketing programmes follow this proprietary framework to deliver Content Marketing that delivers:
Content Vision
Content Strategy
Content Development
Content Marketing and distribution
Luminescence can deliver discrete, end-to-end Content Marketing campaigns or collaborate with your internal teams and associated agencies to provide elements of the Content Marketing programme.
Our collaborative services include:
Content Marketing consultancy
Content Strategy
Content calendar
Content Creation – written, video, audio, visual (infographics, animation)
Content topic generation and development
Interview question creation
Up-skilling internal teams to produce high-quality content; see our Content Marketing Training
We have experience in everything from producing Content Marketing Strategies for professional services to overseeing Content Marketing campaigns and commissioning content for media brands such as The Guardian. We employ the very best content creators, with our written content created by sector-specific seasoned journalists.
---
Other Luminescence Services