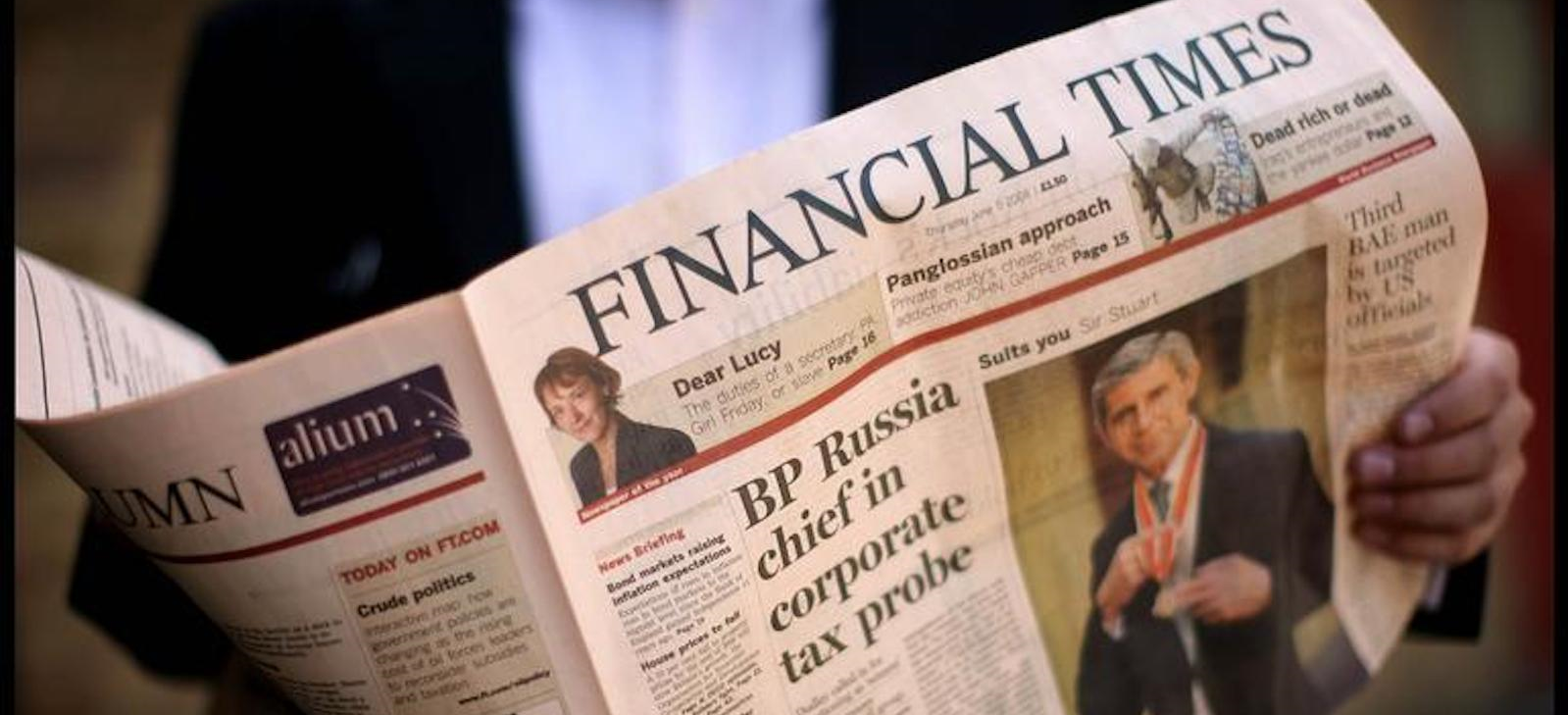 Communications agency Luminescence has secured a three-year contract with The Financial Times to produce its annual thought leadership report on social impact investing by family offices.
Following the successful collaboration with Cambridge-based Luminescence last year on the FT Investing for Global Impact report, Anna Lawlor, Head of Content & PR at Luminescence, has been announced as editorial director for the project for the next three years.
The thought leadership report explores the philanthropic and impact investing activities of ultra-high-net-worth family offices and foundations. Its commercial partners are GIST Initiatives, Barclays and Banca Prossima, with support from the Organisation for Economic Co-operation and Development (OECD).
Previous reports have included case studies from Big Society Capital UK, Roger Federer Foundation, Johnson & Johnson Corporate Citizenship Trust, Rockefeller & Co, and interviews with social investment luminaries such as Kimbal Musk and Ben Goldsmith.
Andrew Lee, Marketing Manager at The Financial Times, says:
"We have a long working relationship with Anna Lawlor and Luminescence, and we are delighted to announce the awarding of this three-year contract. This project carries substantial sponsorship revenue, includes contributions from high-profile figures and requires careful handling of contributors, commercial partners and survey data.

"We have peace of mind that Luminescence provide the highest-quality content and we are very confident they will continue to forge strong relationships with our most valued commercial partners to ensure the ongoing success of the FT Investing for Global Impact report."
Anna Lawlor, Head of Content & PR at Luminescence, says:
"I am thrilled to announce that we have secured this three-year contract with The Financial Times. We have a long-standing relationship with the FT, having worked on numerous thought leadership reports for them since our inception in 2012.

"For me, the Investing for Global Impact report is of particular interest because it brings together financial services and professional service firms with the public sector and ultra-high-net-worth – often very entrepreneurial – private investors to seek market solutions to big social challenges with the aim of generating a win:win. Ultimately, it's about social and investment innovation.

"We are thrilled to oversee a report that is playing such a crucial role in furthering discourse around impact investing. Luminescence is all about producing high-quality editorial-led content and we are chuffed to be the 'safe pair of hands' chosen by The Financial Times."
This news comes less than a month after the agency's re-brand and regional PR win at the CIPR Pride Awards for East Anglia, where its campaign for international law firm Taylor Vinters won Gold in the Low Budget (<£10,000) Campaign category and was a finalist in the Best Corporate & Business Communications Campaign category.
Download the Investing for Global Impact 2016 report.
View Luminescence's Case Study of its report with The Financial Times and PwC on Innovation in Family Business 2016.
We are delighted that this news was picked up by a range of media, including PR Week, Cambridge Independent and Cambridge Network.
Enquire about how Luminescence can help ensure your thought leadership content cuts through, contact Anna Lawlor on 01223 850 359
Share this page
Author
Luminescence
Tags: