back to landing
Marketing Campaign of the Year Recognition for Luminescence

Luminescence has been recognised by the national Education Resources Awards (ERAs) in its Marketing Campaign of the Year category. The agency was commended as a finalist at the ERA's lavish awards ceremony at the National Conference Centre, Birmingham, on Friday 16 March 2018.
The Luminescence team was applauded for its integrated marketing campaign for The Møller Institute, which launched its new senior leadership programme, The Explorer Mindset, in Spring 2017. View the full list of Education Resource Awards 2018 finalists, here. Last year, this ERA category was won by the Royal Horticultural Society.
Marketing Campaign of the Year
The Marketing Campaign of the Year is awarded to "a company that can demonstrate the proven effect and the commercial success of a marketing campaign in the education services sector," says the ERA. Judges looked for campaigns that integrated a combination of media, technologies and platforms to deliver relevant messages to the target audience(s). The ERA said the judges were not just looking for creativity, but for effectiveness as measured against original targets.
About The Explorer Mindset Campaign
Luminescence responded to the Møller Institute's brief to develop an engaging brand concept for the executive education programme that made it 'stand out from its peers', and develop an integrated marketing campaign to attract 200 international C-suite level participants.
The campaign achieved the following:
324 leads (brochure requests, data capture from landing page)
18 people from the target audience booked onto the programme
8,158 views of campaign landing page; 5,462 unique users
6% conversion rate for landing page (industry average is 2%)
51% conversion of direct traffic to campaign landing page
623 YouTube views (6x more than previous Møller videos)
70% LinkedIn Sponsored InMail click-through-rate (industry average is 40%)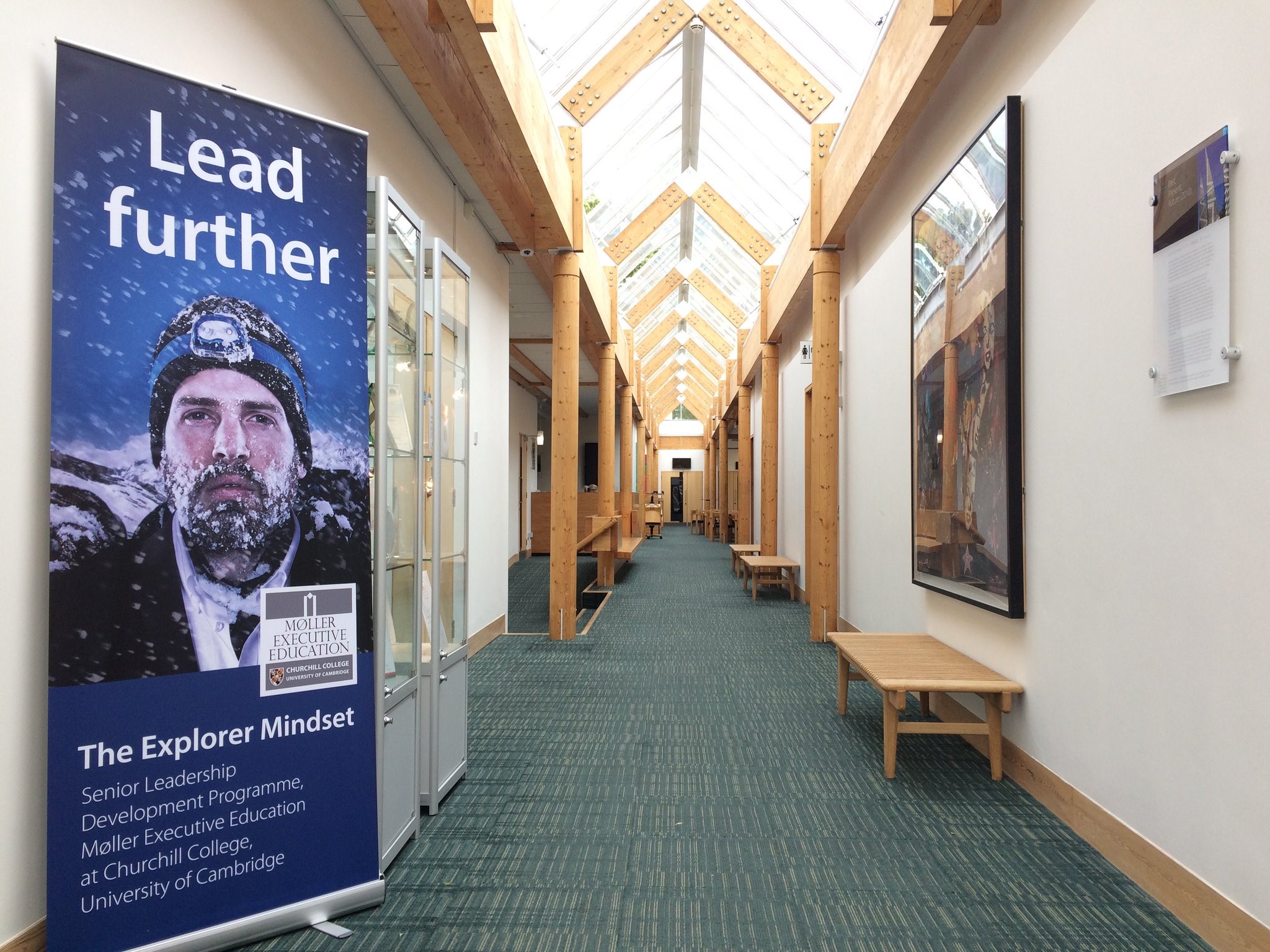 The full-board residential senior leadership programme was designed to prepare senior management for the extreme and complex business environment that the World Economic Forum calls 'the fourth industrial revolution'. View The Explorer Mindset campaign landing page, which was designed, created and developed by Luminescence:  https://www.explorermindset.com/
Luminescence developed the explorer metaphor for the creative brand of the programme, introducing a diverse trio of leadership 'heroes'; a mountaineer, deep-sea diver and astronaut who lead "further", "deeper" and "higher" in uncharted territory. The creative approach was a drastic departure from established executive education marketing 'norms'.
View the launch story of The Explorer Mindset, here.
Tim Hill, Marketing Manager at Møller Institute, said:

"The team from Luminescence have firmly embedded themselves into the Møller team and culture, and have inspired us to confidently differentiate this leadership programme from that of our competitors.

"It has been an exciting journey. We are delighted with the creative concepts and their execution and project management under very tight deadlines and modest budget."
The marketing campaign was created around the PESO model of Paid, Earned, Shared and Owned media channels, with a highly targeted communications strategy for the very specific programme audience. Campaign activity was plotted against a sales funnel to drive action from Awareness to Interest to Decision-making and Action-taking.
Among the campaign is an unusual first-person point-of-view promotional video, a style that breaks the traditional mould for executive education programmes and displays historic Cambridge in a new, modern light.
Anna Lawlor, Co-founder of Luminescence, says:

"We are absolutely thrilled to have been recognised for our strategic, creative and well-executed approach to marketing a campaign in the executive education sector.

"This was a fast-paced campaign spanning a variety of media and involved a high degree of collaboration with Møller Institute. The process itself was as enjoyable as it was demanding, and the result was a hugely successful campaign.

"Just to be shortlisted for national awards such as the Education Resource Awards is always gratifying, both as a reward and recognition to those involved, and as a national benchmarking exercise for the quality of work Luminescence has become known for."
The Møller Institute is part of Churchill College at the University of Cambridge. It has been designing and delivering highly successful leadership development programmes for global organisations for more than a decade, and is itself multi-award winning, including as the UK's Best Management Training Centre. The Møller Centre was founded as a Centre of Excellence, inspired by two great leaders: Sir Winston Churchill and Maersk Mc-Kinney Møller.
Discuss how Luminescence can ensure your integrated campaign makes an impact, contact Anna Lawlor on 01223 850 359 or email Hello@WeAreLuminescence.com
Share this page
Author
Luminescence