We are thrilled to welcome Bradley Gerrard, formerly a senior business correspondent at The Daily Telegraph, to the team as Senior Content Lead.
Cambridge-based Luminescence is a content connoisseur, trusted to produce high-quality content by some of the world's largest media companies – such as the Financial Times and The Economist Group – as well as ambitious professional services firms. In Cambridge that includes international lawyers Taylor Vinters, med-tech provider MJOG, and electronic product designers Fen Technology.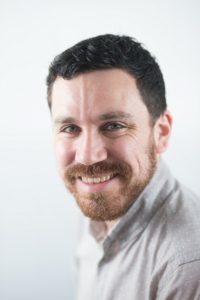 Mr Gerrard's role as Senior Content Lead will provide project management across Luminescence's broad range of exciting and innovative clients and help support the growth of the young agency.
Bradley Gerrard, Senior Content Lead at Luminescence says:

"I am thrilled to be joining Luminescence at an exciting time for the company as it prepares for its next stage of growth after a phenomenal six years.

"I'm eager to start working with its impressive list of clients and to help produce the top-quality content and best-performing communications services Luminescence has become synonymous with."
An experienced journalist and communicator with more than 10 years' experience, Bradley graduated from Cardiff University in 2007 with a Postgraduate Diploma in Newspaper Journalism. After more than three years in local news, he moved to the Financial Times, where he held several senior editorial roles at an investment trade publication and then at the high-profile magazine Investors Chronicle before joining The Daily Telegraph's business desk.
Anna Lawlor, Co-Founder and Head of Content and PR at Luminescence, says:

"We're extremely proud to have a high-profile journalist such as Bradley on board and believe his decade of media experience will be a phenomenal attribute to our agency and to our clients.

"We have known Brad well for many years and know well the professionalism, diligence, drive and attention to detail he brings to his work.

"Brad's national media connections – from his time at The Daily Telegraph's business desk and previously at the Financial Times – will undoubtedly benefit our PR clients and sets Luminescence apart from its regional peers."
Cambridge businesses seeking national media reach, editorially driven thought leadership content or innovative marketing campaigns that deliver results are urged to contact Luminescence.