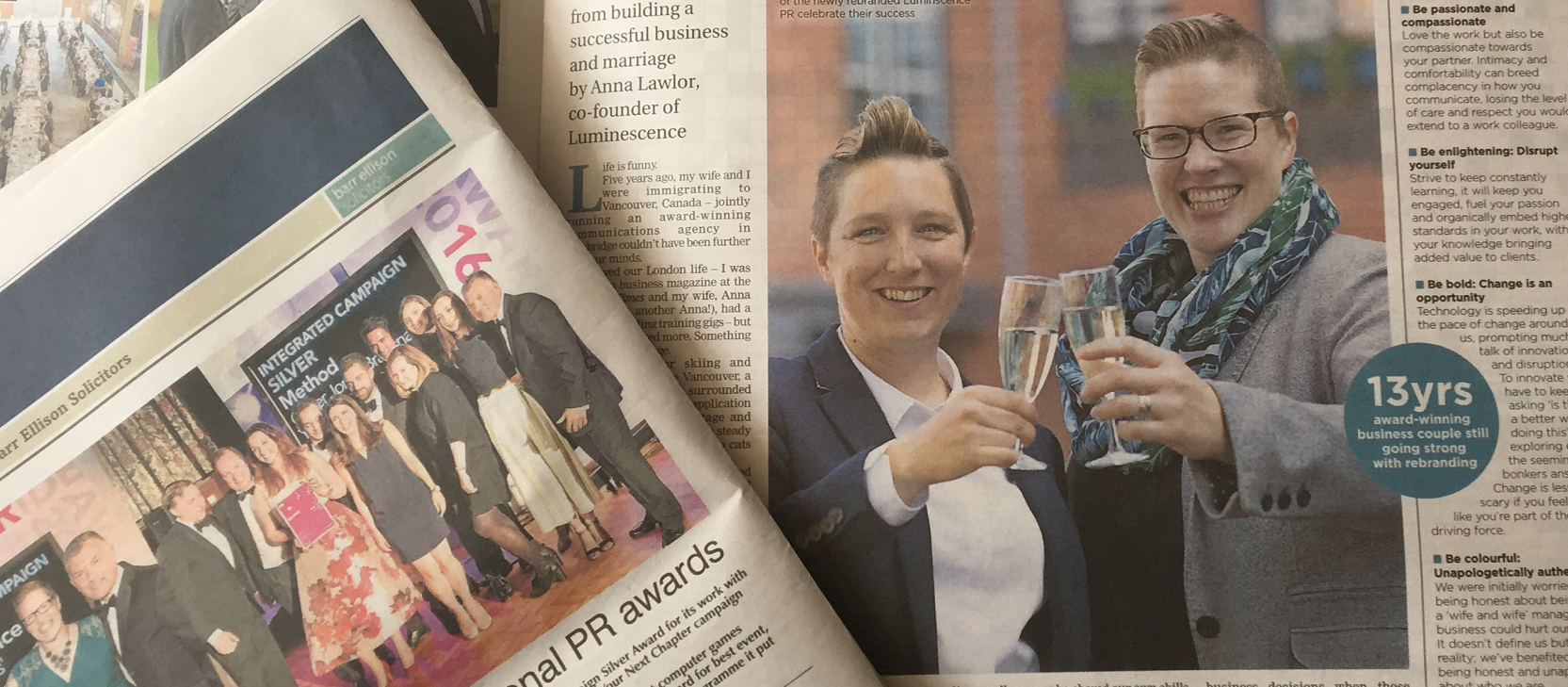 Following the launch of Luminescence – and same-day award win at the CIPR PRide Awards 2016 – we have enjoyed some incredible, positive media coverage.
Our friends at Cambridge News ran coverage of our Gold award win: Rebranded Luminescence lights up regional PR awards. The article said: "A communications firm celebrated its re-brand by picking up Gold prize at regional PR awards. Luminescence, which was known as Social i Media until last week, was awarded Gold by the Chartered Institute of Public Relations at its regional PRide Awards in the Best Low Budget (<£10,000) Campaign category at the award ceremony, held at Homerton College last week.
"The winning campaign was for the team's work with Cambridge-based international law firm Taylor Vinters on last year's TechConnection campaign, which helps entrepreneurs and high-growth companies expand into Asia via Singapore."
Meanwhile, the newly-launched Cambridge Independent newspaper (issue 2) also ran coverage of our win: Filled with PRide: Three city companies handed awards in the same issue as our founders' Insight feature ran: Follow your heart – for a successful business model, which explored what Anna Lawlor and Anna Marsden have learned from building a successful business and marriage.
The full-page feature listed the company's story from inception and growth through to t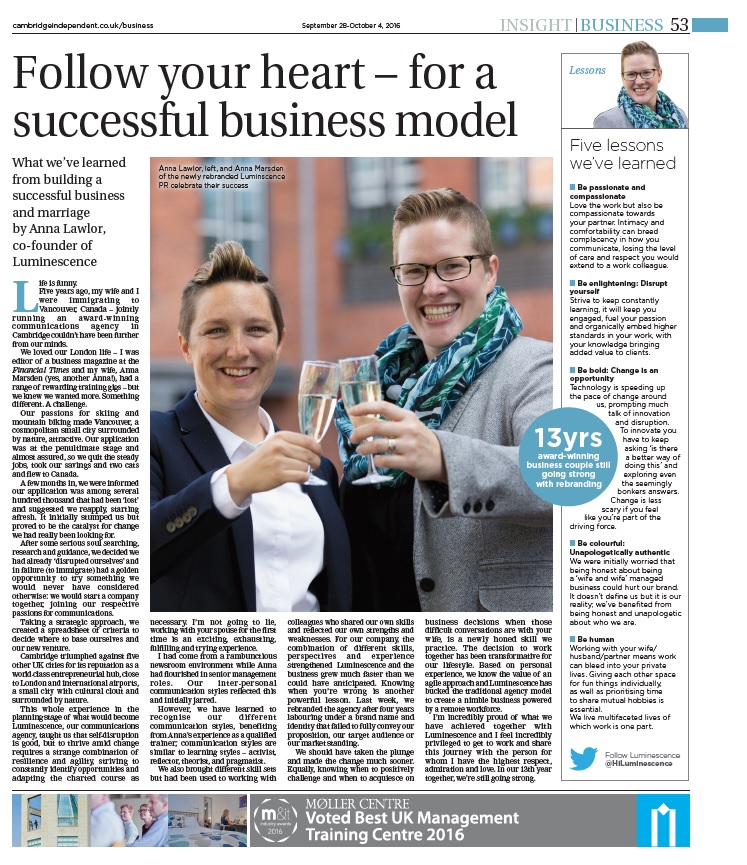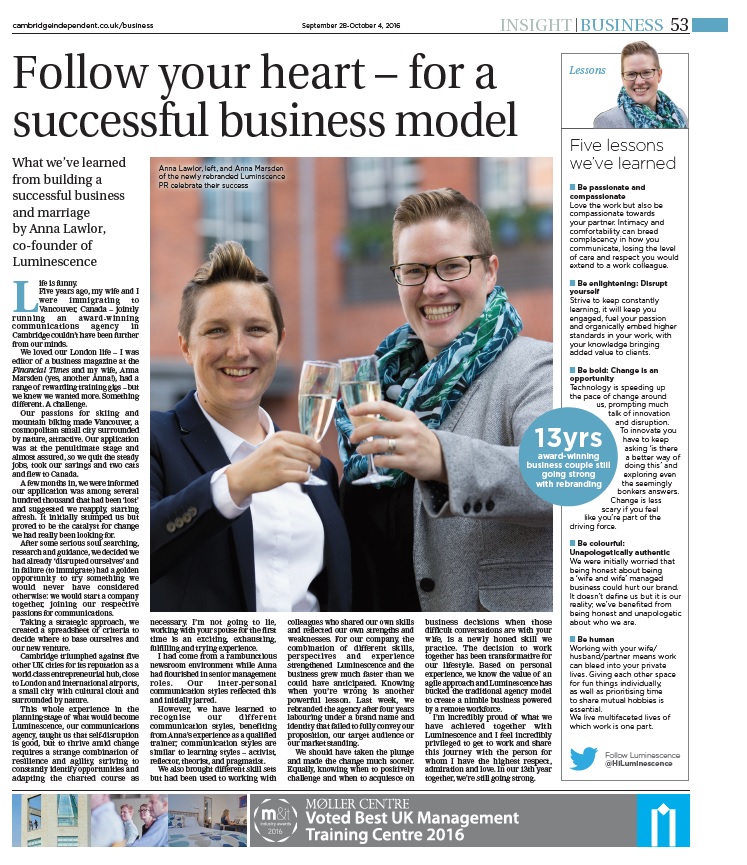 he recent re-brand, and included tips for harmonious working with a spouse and business partner. The 'Five lessons I've learned' by Anna Marsden echo the agency's Brand Values and are designed to guide other business owners:
Be passionate and compassionate
"Love the work but also be compassionate towards your partner. Intimacy and comfort-ability can breed complacency in how you communicate, losing the level of care and respect you would extend to a work colleague."
Be enlightening: Disrupt yourself
"Strive to keep constantly learning, it will keep you engaged, fuel your passion and organically embed higher standards in your work, with your knowledge bringing added value to clients."
Be bold: Change is an opportunity
"Technology is speeding up the pace of change around us, prompting much talk of innovation and disruption. To innovate you have to keep asking 'is there a better way of doing this?' and exploring even the seemingly bonkers answers. Change is less scary if you feel like you're part of the driving force."
Be colourful: Unapologetically authentic
"We were initially worried that being honest about being a 'wife and wife'-managed business could hurt our brand. It doesn't define us but it is our reality. We've benefited from being honest and unapologetic about who we are."
"Working with your wife/husband/partner means work can bleed into your private lives. Giving each other space for fun things individually, as well as prioritising time to share mutual hobbies is essential. We live multifaceted lives of which work is one part."
With more media profiles in the works, look out for more from the Luminescence team in Cambridge, East Anglia and beyond.