back to case studies
Public Relations for Architects
Essex based luxury architectural practice, Clear Architects, contacted Luminescence to increase awareness of its high-end projects, position the practice founder as an expert in traditional media and provide strategic public relations and brand building support to senior management.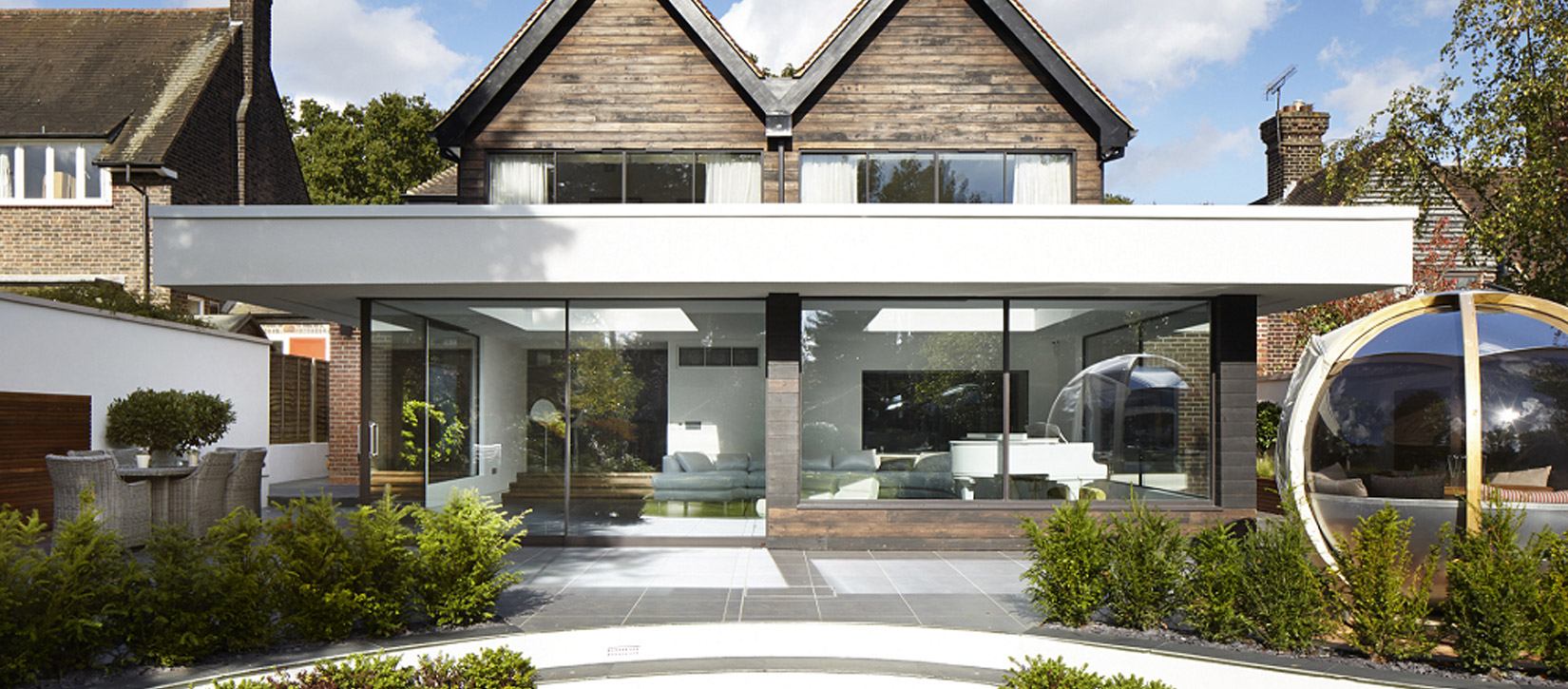 Public Relations for Architects
This was the first time that Clear Architects had employed a Communications / PR Agency.
Strategic Approach
We started by taking an audit of the practice's external communications efforts, which were largely SEO/digital marketing. However, without a strategy the monthly investment on poorly executed Google Adwords and other digital marketing were redirected towards a holistic PR and communications approach undertaken by Luminescence.
We created a Communications and PR Strategy, using Stakeholder Mapping to match audiences with key messages and to identify target distribution channels and media titles. We also identified key topics and themes that Melanie Clear, practice founder, would engage with and provide media comment for. We identified 'low hanging' opportunities for coverage with trade organisations Clear Architects belonged to, which published their own magazines and proactively pitched to these.
Tactically, to increase Melanie's confidence in liaising with the media, we arranged interviews and column placements with smaller trade publications and 'soft' profile pieces in smaller blogs. We coached Melanie through understanding the 'rules of engagement' and ensuring she was 'media ready' before seeking larger, more prestigious media titles such as The Sunday Times' Home and Grand Designs.
We created a Style Guide for Clear Architects' employees, ensuring a uniform tone of voice for all external communications from the practice. We also delivered a Writing for the Web training session to internal staff to improve and uniform content on the practice's website. Following the audit, we ensured uniform branding and text across all digital and social media assets.
Positioning as an Expert
We created a credibility and publicity strategy to focus on reaching Clear Architect's target clients by elevating the founder's professional profile. Already an RIBA member, we proposed Melanie as a Judge of RIBA regional awards and sought opportunities for her to increase her network – from LinkedIn through to sector-specific networks.
We pitched Melanie for guest blogging and 'expert column' sections online and in print, targeting a combination of local, trade and national consumer publications.
We provided media coaching for her television appearance as an architecture expert on Channel 5 and ahead of relationship building with various architecture, property and interiors journalists.
Architecture Project Profiling
Clear Architects' exquisite projects speak for themselves, so we proactively pitched to picture editors and journalists project images based on themes and topics for forward features in their publications (for example, Indoor/Outdoor Kitchens). Project images were also uploaded to newly created owned accounts on property-specific social media platforms, such as Homify and Houzz.
We created a press release workflow for the practice, ensuring that new architectural design concepts, planning permission approvals on their projects as well as completed projects were sent to regional and select trade media, providing an uptick in coverage.
We succeeded in encouraging Clear Architects to showcase some of their award-nominated projects at the Open House Festival, which gave unprecedented access and was over-subscribed by visitors.
We created a comprehensive awards calendar for Clear Architects, ensuring they didn't miss opportunities and categories that were a strong fit for their projects. Award nominations and wins were also press released and shared via owned social media channels.
"During the time we've worked together the practice has evolved, both in terms of exposure and the types of projects we are being commissioned for. Thanks to Luminescence, we are much more visible which helps with commissions and we have a tangible USP over our competitors.
I've also laughed a lot! When you are trying to PR your business, you've got to have someone who is like minded, who understands you. Anna and Anna understand me and share my vision for the practice.
For me, the biggest success has been appearing in The Sunday Times, as this was a personal target of mine. That one photo, and its little bit of text, was worth its weight in gold. Subsequently, we have a potentially amazing project, and from that initial concept, we already have a recommendation from that client to another…. but I don't want to recommend Luminescence – I don't want other Architect's to steal them away from me!"
Melanie Clear, Founder, Clear Architects
Over a two-year period Luminescence has elevated Clear Architects from a well-respected local practice to a Nationally recognised architectural brand.
Clear Architects projects have appeared in an array of publications including National newspapers such as The Sunday Times, design magazines, such as Grand Designs, and trade titles such as RIBA Journal and Architects Choice. Coverage has been secured in favoured media titles that the practice had long wished to appear in.
A Clear Architects project has also appeared in a book, spanning six-pages, as a direct result of Luminescence media monitoring and proactive pitching. We are currently in discussions with a television production company about another of Clear Architects' projects.
Melanie Clear, founder of the practice, has gone from a regular column in regional publications Essex Style and Lawlors' InHouse to her current regular column in consumer property magazine, Real Homes, in which Melanie imparts guidance about architectural design and residential planning.
In terms of outcomes, Melanie Clear has increased her professional network and her clients and prospects have noted to her that her profile in the market has increased dramatically.
Media coverage has led directly to several lead generations, with at least two high-value client commissions for the practice.
In March 2017, Luminescence was shortlisted for a national PR award for its media relations work with Clear Architects; CIPR Excellence Awards' Best Construction, Property or Infrastructure Campaign. The awards will be announced in June 2017.