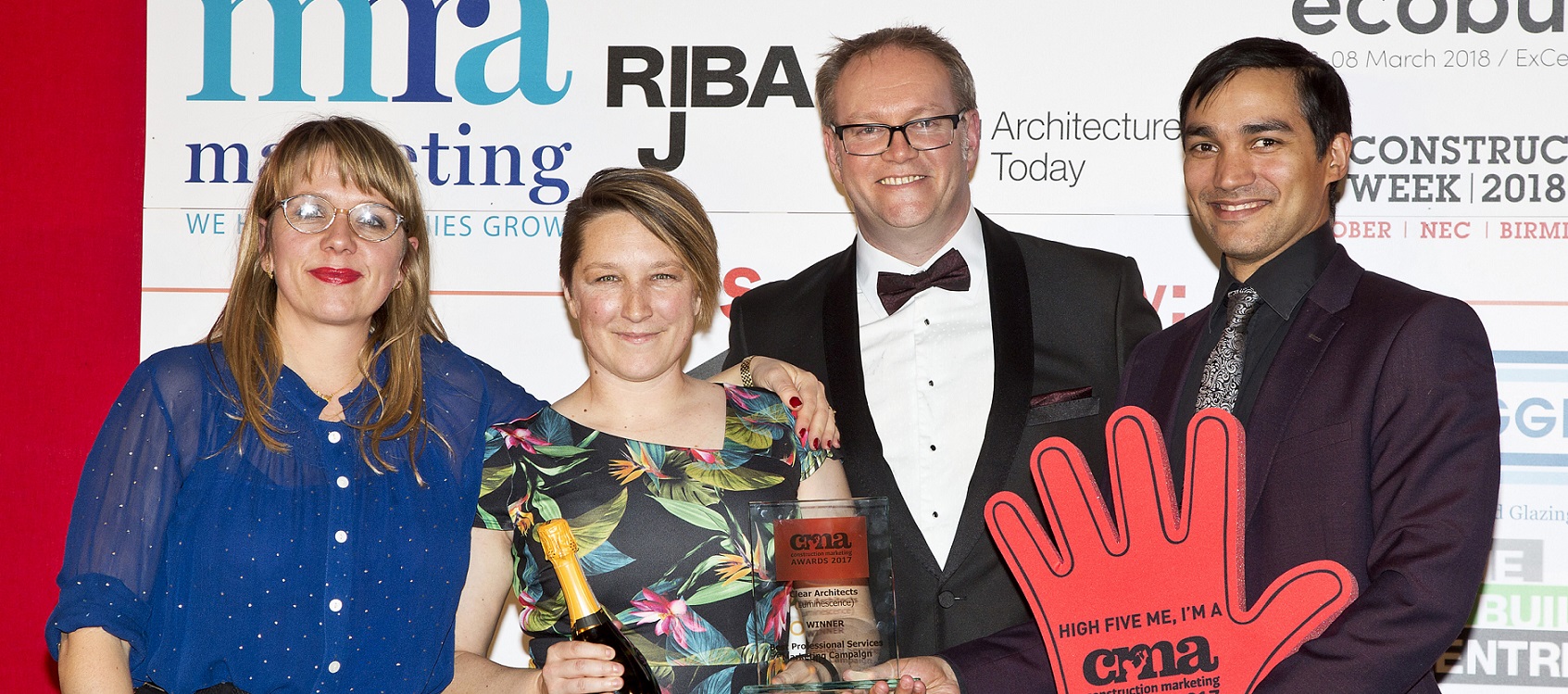 The Luminescence Property Marketing & PR team continues its winning streak, securing TWO gongs at the national Construction Marketing Awards 2017.
Achieving a win in both of the categories it entered – Best Professional Services Marketing Campaign and Best Use of Press & Public Relations, both for its work with Clear Architects – means Luminescence joins two other national brands (Reynaers and Brisant Secure) as jointly the most successful of the night. This means Luminescence enters the Agency League Top 20 at an impressive number 16!
The Construction Marketing Awards (CMA) 2017 are endorsed by the Chartered Institute of Marketing (CIM) Construction Industry Group and are sponsored by prestigious media such as RIBA Journal and Architecture Today, as well as industry federations.
For the Best Professional Services Marketing Campaign, the judges said:

"A really hard-working campaign, well thought through and implemented. Overall, a really well-structured campaign achieving excellent results for a relatively small budget."

For the Best Use of Press & Public Relations, the judges said:

"A top entry! Clearly defined audience that has been researched, with the use of personas to develop specific campaign strategy/USPs to address each target group. Imaginative, exacting and with a great sense of drive, energy and context.

"A good range of tactics and channels used, delivering effective media coverage in highly competitive titles; Impressive."
Property Marketing & PR Campaign Results
Luminescence achieved all of its stated objectives for this campaign, achieving 67 pieces of coverage from June 2016-June 2017, including prestigious titles: The Times, Metro, Grand Designs and RIBA Journal, providing 621,000 combined views of Clear Architects' coverage, generating 887 social shares.
Luminescence also re-designed and developed a new website for the brand, achieving a 35% increase in total users, 70% uplift in 'time on page' and targeted regional traffic increase from 78% to 675%. View Clear Architects' new and improved website here.
View the campaign in detail by downloading the Construction Marketing Awards 2017 winner's book.
Anna Lawlor, Head of PR & Content at Luminescence, said:

"We were the smallest agency in our categories at the CMAs, so to take home the win against larger, national rivals is hugely rewarding and shows what a force to be reckoned with the Luminescence marketing & PR team really is.

"The construction industry, including professional services such as architects, are frequently a soft target for public ire and criticism, which is often ill-placed and ill-informed. Solid PR can really help the industry's professionals convey their knowledge, authority and dependability in order to gain consumer trust and grow their business."
This year Luminescence was crowned the South-East region's Best Property PR at the regional Chartered Institute of Public Relations (CIPR) PRide Awards in September and was also a finalist at the national CIPR Excellence Awards in June, all for its work with high-end residential and commercial RIBA-Chartered practice Clear Architects.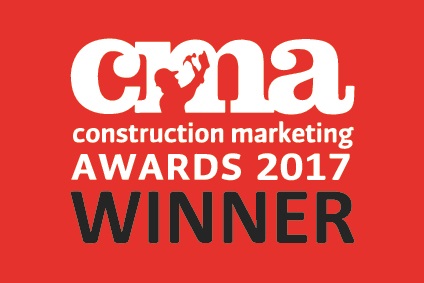 Find out how Luminescence can make your Property Marketing & PR efforts zing, contact Anna Lawlor on 01223 850 359
Share this page
Author
Luminescence