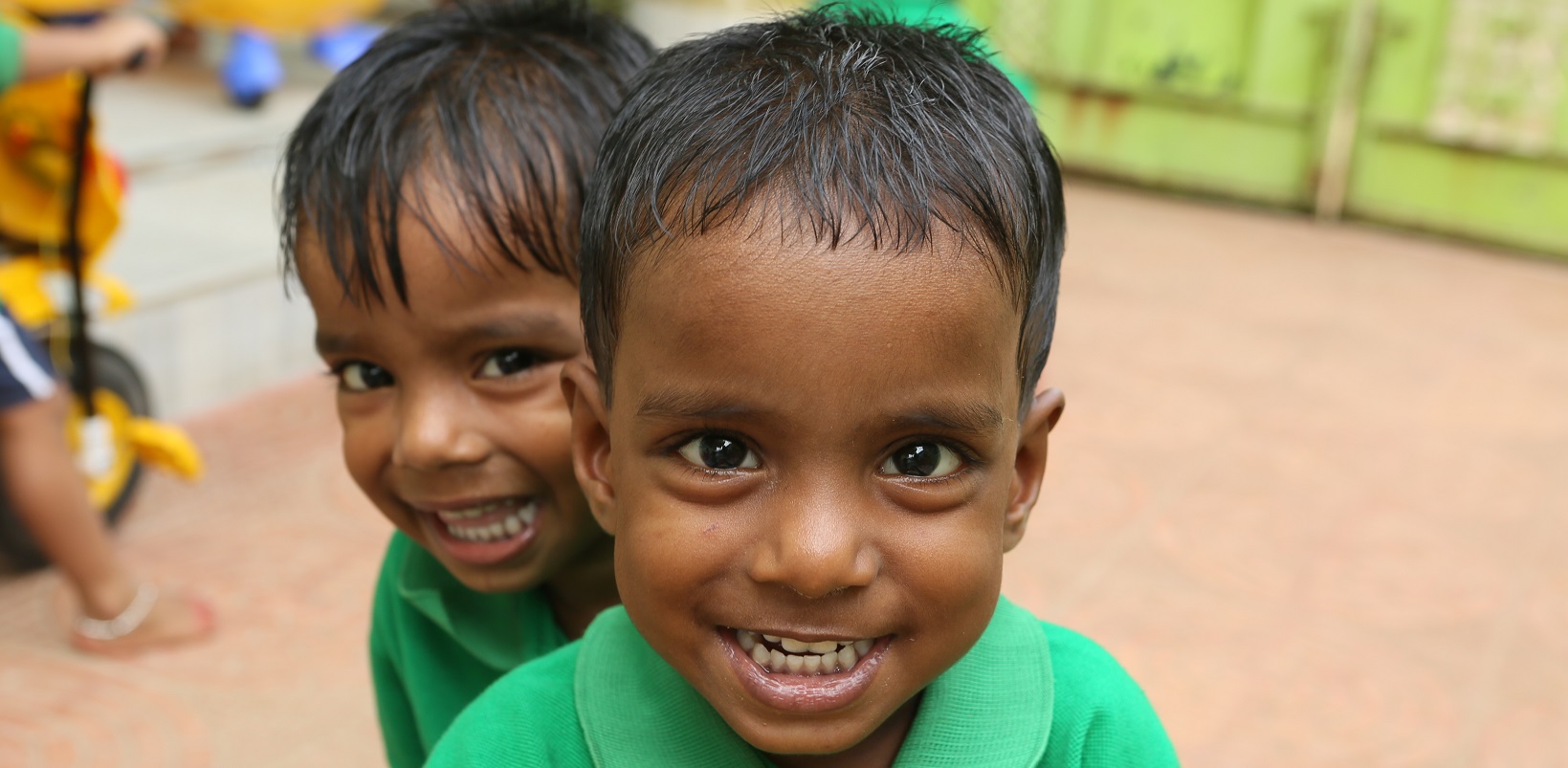 Luminescence is proud to announce its sponsorship and support of the Cambridge Loves The One event; an exclusive evening of conversation with inspirational women, headlined by BBC Radio 4 Women's Hour presenter, Jane Garvey.
The event is in aid of children's charity, Love The One, aiming to raise £8,000 – enough to open three new pre-school centres for impoverished, abused, orphaned, exploited and marginalised children in India. 100% of ticket prices are donated to the charity.
Tickets available via Eventbrite: http://bit.do/cambridgeLTO
The event is being organised by Catherine Carr, a Cambridge-based documentary-maker and broadcaster, who won an award for her report about the work of Love The One for BBC Radio 4's Women's Hour; 'India's Trafficked Children'. She is currently the producer of the top-rated Talking Politics podcast (now sponsored by The London Review of Books), which is recorded weekly in Cambridge.
Catherine Carr, Cambridge Loves The One organiser, says:

"I was so moved after visiting Love The One in India that I felt I should really try and do something here at home. I thought it would be bigger and better if I asked for the help of women in the city.

"The idea is simple – to get women in Cambridge together. Not only will the evening raise enough money for three new pre-school centres in Orissa, in India, it will also give women a chance to meet, chat and be inspired by the other people there. The panelists are wonderful women, all trying to change the world in some way, but the women coming are pretty darned impressive too."
India has the highest number of children trafficked into modern slavery and the highest number of child deaths in the world. Currently, 225 vulnerable children receive daily healthcare, nutrition, education and childcare through Love The One, which serves 1,000 children with acute illnesses per year. Working with the community, the charity has directly prevented children from being forcibly taken from their mothers' homes to be trafficked.
Jane Garvey, award-winning broadcaster, says:

"I am thrilled to be taking part in the launch event of Cambridge Loves The One, leading the conversation with such a fascinating panel of women and I look forward to meeting the women who come along. I am also delighted to support the incredible work Love The One does to transform the lives of vulnerable children and their families."
The Event: Cambridge Loves The One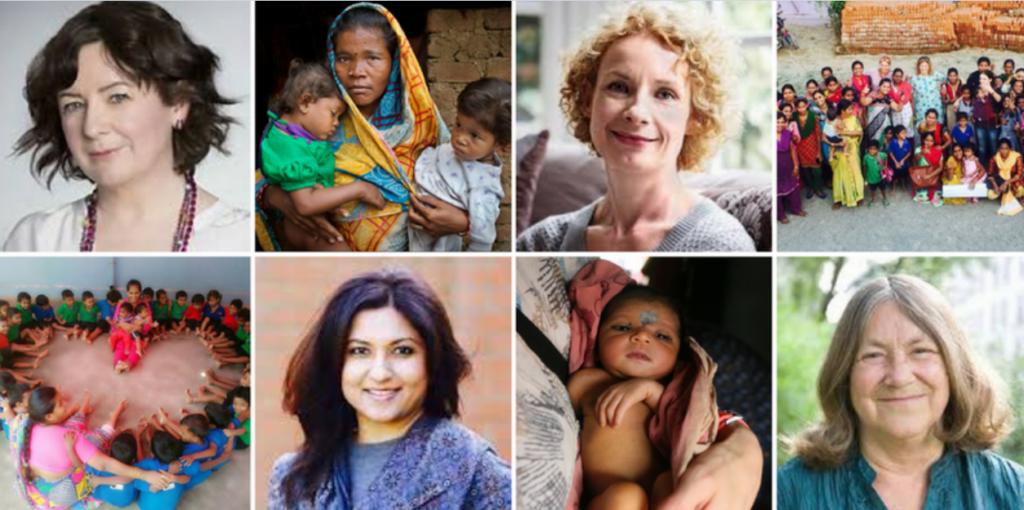 The inimitable Jane Garvey, presenter of BBC Radio 4's Women's Hour will be joined in conversation with three remarkable women affecting change:
Bee Wilson
Award-winning national food writer, author of Fortnum & Mason's Book of the Year 2016 First Bite: How We Learn to Eat, and Trinity College, Cambridge alumni. Bee is passionate about good food and wants to transform people's relationship with it, whatever their age.
Meenal Sachdev
Founder of Shiva Foundation, which campaigns against human trafficking, co-founder of youth leadership charity Connect India, and board member of social enterprise launchpad, Unltd. Meenal is convinced social justice can be achieved through collaboration and innovation.
Elaine Storkey
Esteemed scholar, journalist and renowned feminist. Elaine campaigns for equal rights for women around the world.
Bee Wilson, national food writer and campaigner, says:

"In a world where so many conversations seem to have become bad tempered and divisive, I'm hugely looking forward to an evening of positive conversation – and prosecco! – with brilliant women. It's great that the evening is supporting Love the One, a charity doing vital medical and nutrition work with both women and children in India."
Numbers are limited and tickets are expected to sell-out quickly. Tickets include Prosecco, canapes, music from harpist Betty Matheron from The Stephen Perse Foundation and an exhibition of photos from the area of India where Love The One operates.
Tickets are priced at £45 and available from Eventbrite: http://bit.do/cambridgeLTO
Date: Friday, 2 February 2018
Time: 7pm – 9pm
Place: Lucy Cavendish College, Lady Margaret Road, Cambridge, CB3 0BU
Luminescence's Involvement
Anna Lawlor, Head of Content and PR at Luminescence says:

"Sparked by a lively conversation with Catherine at a coffee shop, and infused by her passion for the charity and the vital work they do, the idea for Cambridge Loves The One was born.

"This event is perfectly aligned with our values – both personal and corporate – and offered an opportunity for us to provide PR and communications support, plus a modest financial contribution, to help make this event happen. It is an absolute privilege to support Cambridge Loves The One, championing a brighter future for all."
Headline sponsorship for the event is by Cambridge Property Lettings, which ensures that 100% of the ticket price and donations go directly to Love The One. Supporting sponsors include Luminescence Communications, Cambridge Wine Merchants, Cambridge Imprint, Bee Bee Wraps, Radmore Farm Shop, Maurizio's Wine Bar, Cobra Beer, Bould Brothers Coffee, and Cambridge Cookery Bistro + Café.
Luminescence wears its values on its sleeve, and has been commended for its work through the Media Trust with Cambridgeshire youth charity Centre 33 in a Guardian blog[1] written by Jon Snow, the Channel 4 News presenter. Anna Lawlor was a trustee for Centre 33 from 2015-2017 and Anna Marsden has been a trustee of Cambridgeshire LGBT youth charity, The Kite Trust, since 2013.
The event has already garnered some positive local media attention, including an interview with Catherine Carr on BBC Radio Cambridgeshire's Drivetime show (Listen via BBC iPlayer here) and the Cambridge Independent.
If you are unable to attend the event, please consider making a donation here.
[1] Under a previous company name.
Share this page
Author
Luminescence
Tags: