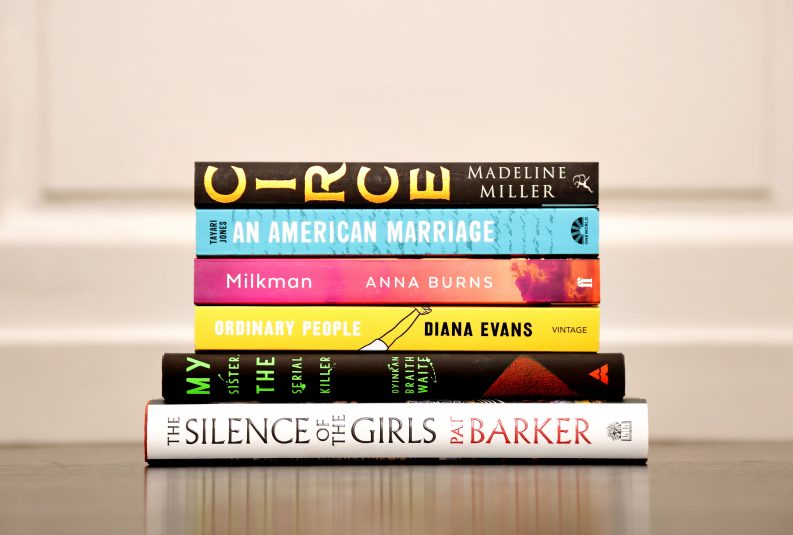 As the Women's Prize for Fiction 2019 announced its shortlist this week (Monday 29 April), we are proud to announce that Luminescence is a patron of the Prize. The Women's Prize for Fiction is the UK's most prestigious annual book award celebrating and honouring fiction written by women for everyone.
An annual award, the Women's Prize for Fiction (WPFF) celebrates the very best full length fiction written by women throughout the world. Through the initiatives and promotions set up by the WPFF, even appearing on the shortlist significantly boosts a novel's sales and ensures an author's work will be promoted in bookshops and libraries the world over.
This year's shortlist is:
The Silence of the Girls by Pat Barker
My Sister, the Serial Killer by Oyinkan Braithwaite
Milkman by Anna Burns
Ordinary People by Diana Evans
An American Marriage by Tayari Jones
Circe by Madeline Miller
The Women's Prize for Fiction provides Reading Guides to accompany each of the shortlisted books. Click here for Reading Guides.
This year's long list included:
Remembered by Yvonne Battle-Felton
The Pisces by Melissa Broder
Freshwater by Akwaeke Emezi
Swan Song by Kelleigh Greenberg-Jephcott
Number One Chinese Restaurant by Lillian Li
Bottled Goods by Sophie van Llewyn
Lost Children Archive by Valeria Luiselli
Praise Song for the Butterflies by Bernice L. McFadden
Ghost Wall by Sarah Moss
Normal People by Sally Rooney
Anna Lawlor, co-founder of Luminescence says:

"Luminescence is a communications agency built on creating high-quality content that really 'speaks to' its intended audience, enthralling them, informing them and enticing them to discover more from our clients or the topics covered. We are passionate about the written word and the power of language and communication to influence opinions, change minds and consequently transform the world itself.

"As such, we are thrilled to be a Patron of the Women's Prize for Fiction 2019 – demonstrating our support and admiration for inspiring female authors from around the globe, producing modern literature with the power to move readers. We hope you enjoy these books as much as we have."
Gender & Reading
The Women's Prize for Fiction is a charity, originally set up to address the puzzling conundrum that despite the ratio of books by men published to books by women being 60/40 in women's favour, the leading literary Prizes nonetheless often seemed to overlook accomplished, challenging, important fiction by female authors.
Its work with universities and researchers has uncovered interesting analysis of gender and reading. For example, a 2001 all-male 'shadow judging panel' chose an entirely different shortlist of books to that chosen by the all-female judging panel.
The judges for the 2019 Women's Prize for Fiction, who are all passionate about shining a light on writing by women, are:
Professor Kate Williams (Chair), author, historian and Professor of History at the University of Reading
Arifa Akbar, journalist and critic
Dolly Alderton, columnist, broadcaster and author
Leyla Hussein, campaigner and psychotherapist
Sarah Wood,  digital entrepreneur
Chair of the Judges, Professor Kate Williams, said: 

"It's a fantastic shortlist; exciting, vibrant, adventurous. We fell totally in love with these books and the amazing worlds they created. These books are fiction at its best – brilliant, courageous and utterly captivating."
This year's list features one debut author (Oyinkan Braithwaite), as well as a previous winner of the Orange Prize for Fiction (Madeline Miller, for The Song of Achilles), a winner of Orange Award for New Writers (Diana Evans, for 26a) and one previously shortlisted author (Anna Burns, for No Bones).
The winner of the Women's Prize for Fiction will be announced on 5 June 2019. Follow here for more info.
Share this page
Author
Luminescence