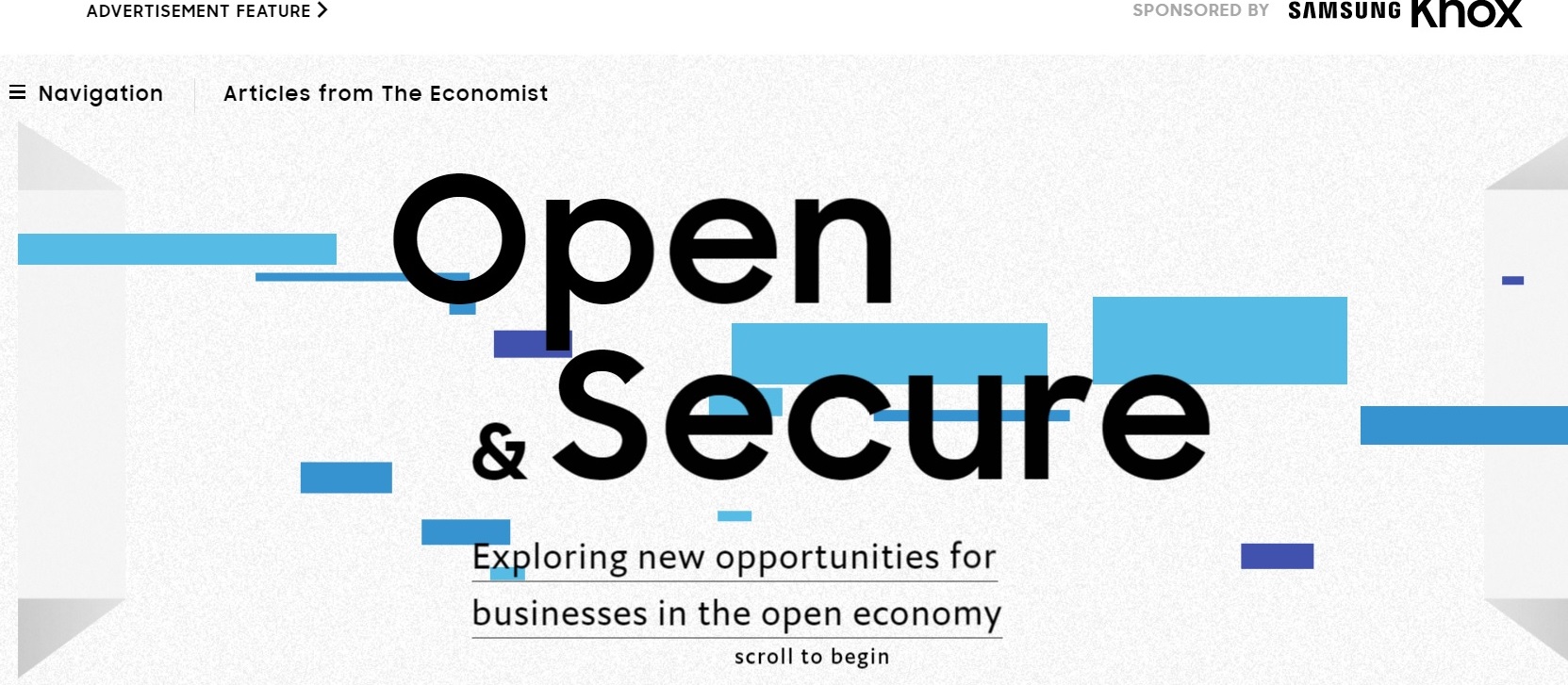 A new content project Luminescence has been working on for The Economist, sponsored by Samsung, has just gone live and we can't wait to share it with you.
The content project – presented as a series of articles with sleek online user experience – explores the apparent paradox between 'open' and 'secure' innovation. Access the content hub here.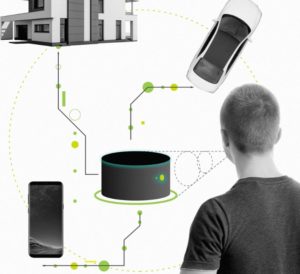 The world of work is changing with today's workforces more disparate yet connected through mobile and social platforms. Shared platforms, flexibility and open-source innovation have made companies more efficient, competitive and have catered for wider consumer and employee choice. However, the technology underpinning such openness can be vulnerable, whether from cyber criminals, employer over-reach or simple human error.
Touching on the far-ranging topics of flexible work, the 'gig economy', large-scale cyber attack data breaches, bio-metric security features, the internet of things (IoT) and even the forthcoming EU General Data Protection Regulations (GDPR), this series aims to provide a clear-headed appraisal of how businesses can balance openness and technological progress with risk-mitigation.
Current Articles
Current articles in the series are as follows, with more due to be published soon:
UPDATE:
In November 2017, the second wave of articles were published on The Economist x Samsung platform:
The whole range of articles included interviews with British insurer Vitality, law firm Taylor Wessing, the World Economic Forum's financial services innovation lead, digital disruption consultants Altimeter Group, telecoms consultants Analysys Mason, technology developers The Technology Partnership (TTP), research institute RAND Europe, plus insights from data protection specialists.
Luminescence's Involvement
For this seven-article series, Luminescence was commissioned to brainstorm and research article topics, write the articles, identify and undertake interviews with leading thinkers in related fields, and collaborate with The Economist's editing and design teams.
Luminescence has worked with The Economist and its research arm, the Economist Intelligence Unit, since launch in 2012. This year alone, we have worked with The Economist on content projects including producing infographics, articles, e-marketing content, research and corporate copy writing.
Thematically, Luminescence has built a sterling reputation in the fields of innovation, technology and impact investing.
Find out more about how Luminescence approaches Content Marketing and our content pedigree, click here.
Share this page
Author
Anna Lawlor
Tags: