back to case studies
900% ROI: Marketing Strategy for Executive Education
Luminescence created a data-informed, highly actionable Marketing Strategy for Executive Education at the Cambridge Institute of Sustainability Leadership (CISL).
CISL is a globally influential institute based at the University of Cambridge, with HRH The Prince of Wales as Royal Founding Patron.
Luminescence was tasked with re-positioning and promoting its Interdisciplinary Design for the Built Environment (IDBE) Master's and Postgraduate Certificate.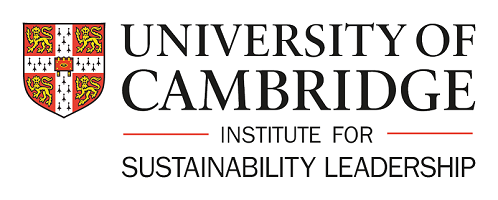 The brief was for Luminescence to identify the target audiences for the two IDBE programmes, identify their key global competitors, and create compelling marketing collateral that differentiates the IDBE offering.
In addition, an actionable Marketing Strategy for executive education needed to be created, with 'plug-and-go' elements, so it could be quickly executed by the internal CISL team.
The objective was both to attract an international pipeline of qualified prospects for that and subsequent years, and provide a template strategy that could be replicated across other CISL programmes.
The whole project had to be completed within a 3-week period.
Competitor Research
In addition to desktop research and global university rankings, we overlaid the results from social listening software, which 'mapped' the ecosystems of similar websites. This identified where online users were themselves researching similar programmes.
We created a matrix from these results, further overlaying online search and social media data specific to the Built Environment programmes the education institutions offered. Combined, this provided essential insights about the key competitors.
Luminescence interviewed the Course Director and wider team to draw from past cohorts specific details to help identify target audience personas and catalysts for undertaking executive education.
Using this information, we conducted influencer research – using a different social listening software – which identified brands, people and media followed by these 'personas'. We provided this breakdown across high-interest geographies.
Brand Positioning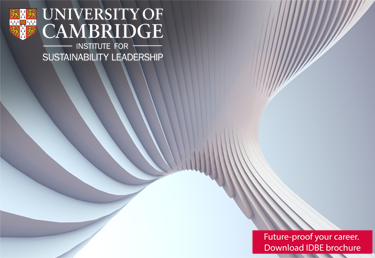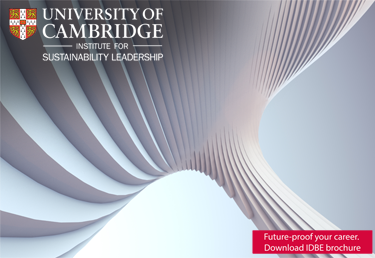 Based on the research, we recommended the use of striking architectural visuals as the basis of visual marketing for the IDBE programmes.
The aim was to be eye-catching, memorable and stand out from its international peers, most of which rely on traditional classroom-based imagery.
Our simple belief – borne out by the results – was that those passionate about the built environment couldn't help but look and visually interrogate dynamic imagery of architectural structures.
We also provided tone of voice, key messaging and other written communication tools. As standard Luminescence uses best practice for conversion copywriting, plus behavioural science principles to increase campaign effectiveness.
We applied these principles to existing CISL IDBE website pages and other digital 'touchpoints' and provided templates for the CISL team to use going forwards.
Marketing Strategy
We developed a holistic, integrated marketing strategy using the PESO Framework. Plotted against this framework of CISL's Paid, Earned, Shared and Owned marketing channels,  we created an extensive list of highly implementable tactics for each.
Tactics Included:
Social Media Marketing (organic)
LinkedIn InMail (paid and organic)
Influencer Marketing
Brand Partnerships
Media Relations
Thought Leadership
E-Marketing
Content Marketing
Google Display Networks
Management Profile development
We provided marketing campaign tactics that could be implemented in the short, medium and longer-term.
This provided flexibility regarding campaign resourcing, and a practical road map for developing the campaign beyond this initial cohort and into the future.
We also created an IDBE programmes specific 'squeeze' landing page, which is where Paid/advertising links would direct to.
We included detailed SEO Keyword Research and provided SEO Keyword tactics for Google Ads and for marketing copywriting.
Campaign Execution
Luminescence provided on-going consultancy and support to the CISL team as they executed our recommended tactics.
We were also responsible for executing the Paid LinkedIn InMail campaign, and for elements of the digital marketing measurement and reporting.
The University of Cambridge, like many large, historic organisations has its own policies and digital infrastructure, which needed to be adhered to. This limited some of the digital marketing measurement we would usually have in place for a campaign like this.