back to case studies
Bespoke Social Media Training Alzheimer's Research UK
Luminescence was recommended to Alzheimer's Research as a training provider who could design bespoke social media training sessions for their National fundraising team.
The UK's leading research charity, Alzheimer's Research aims to defeat dementia and their pioneering work focuses on prevention, treatment and cure. The National fundraising team's aim is to empower people across all generations through greater understanding of dementia.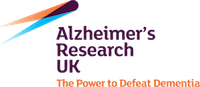 Alzheimer's Research UK provided a very clear brief of what their team needed to get out of the 4 hour session and who would be in attendance.
Based on this brief, a short online survey was distributed to all the participants two weeks before the bespoke social media training was  delivered in house. The survey questions focused on experience, level of interest and need pertaining to their existing role.
These results were used as the basis for the training content and the level the training was pitched. In a group with varied experience, it is essential to have content that resonates with all. Each section of the training had further reading, specific examples and app integration suggestions for the faster learners.
"Great insight into digital and social media basic tips, techniques and quick wins which can be easily implemented. Thank you!"
Lucy Squance, Interim Head of Community and Sporting Events Fundraising
As part of our Think. Share. Grow process, all our bespoke social media trainings are measured and evaluated. Within this, participants are given an opportunity to provide their own feedback. Some of the feedback is listed below.
"Really engaging, personalised and interactive course which enabled people new to social media to grasp how to use it and existing users have been enabled to improve the way they use it. Anna is a great presenter – makes a huge difference to a course like this!"
"The workshop has given a clear insight into the different social media channels and how they can be used to boost and support my work as a regional fundraiser."
"Really useful information which actually means something to our work – personalised to us. Anna is a great, understanding & really listens to the needs of the group."
"Really useful info, Anna listened to what we wanted to learn about and tailored the workshop. Thank you very much, super helpful!"
"Fantastic tutor, content and knowledge regarding questions asked. Thank you Anna!"
"Excellent trainer. Presentation made relevant to our organisation"
"A good overall summary of social media in just 4 hours! Lots to take away and work on"
"Very informative – loved the app recommendations!"
"Fabulous – very understandable"