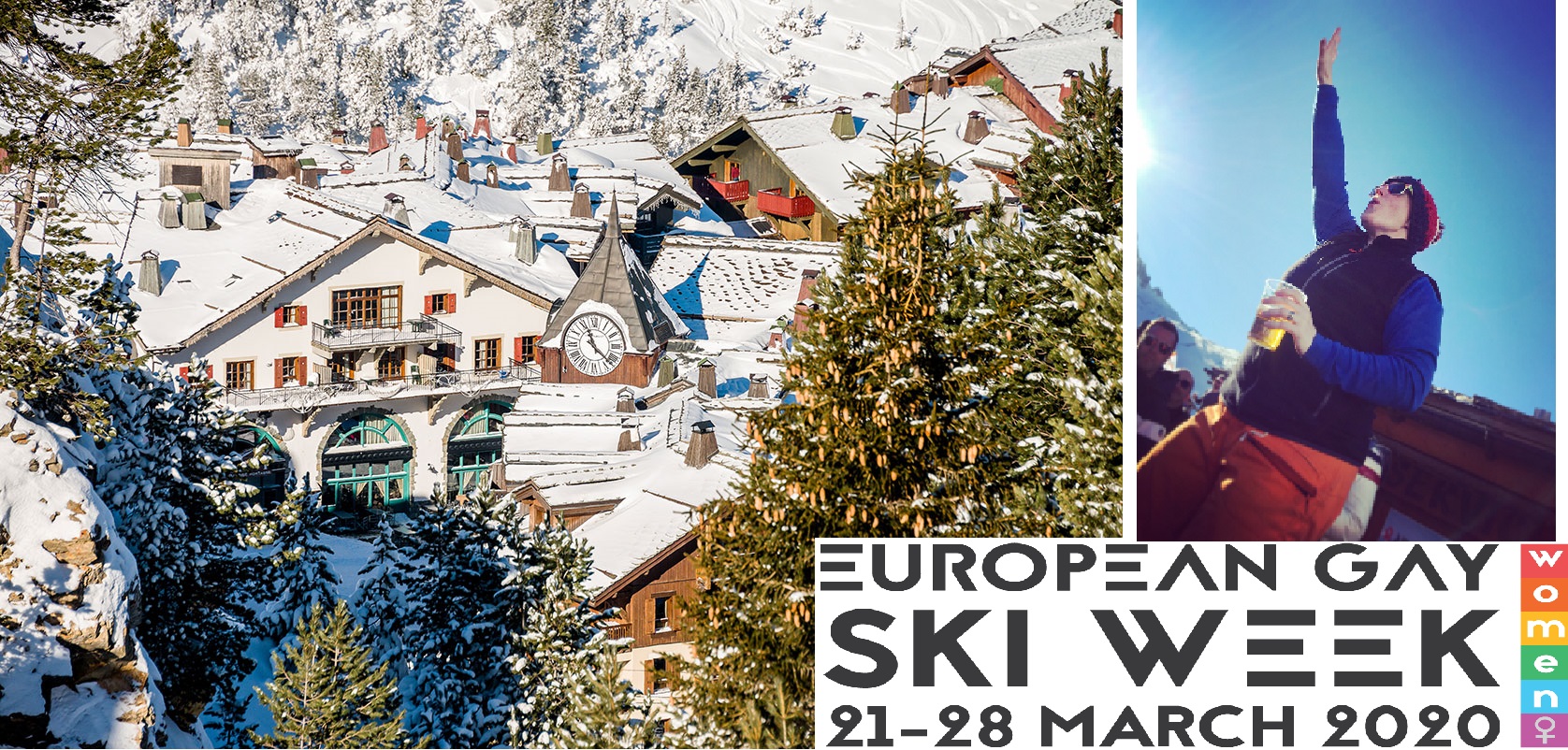 Luminescence is working to promote the world's best Women's Gay Ski Week 2020.
In association with our friends at European Gay Ski Week (EGSW), Luminescence is applying its trademark MarComms intelligence to boost the number of lesbian, bisexual, trans and queer women enjoying the thrills of a Gay Ski Week.
Visit EGSW Women's Gay Ski Week 2020.
Gay ski weeks provide an opportunity for like-minded people with similar interests, but who are often from often far-flung places, to get together and enjoy their sport, meet new friends and have some fun.
For many, skiing and snowboarding epitomises self-expression and feelings of freedom. For the gay community, where such liberties are not guaranteed during their international holidays, this is especially important. Straight allies, who sometimes accompany LGBT attendees, are also most welcome.
Why is Luminescence involved?
So you may know us for our award-winning professional services work, but the links with EGSW feel natural to us. Firstly, Luminescence is founded by Anna Marsden & Anna Lawlor, a married lesbian couple who conceptualised their communications business during a ski season in the Canadian mountains.
This has influenced everything from our flexible work/life employment culture through to our mountain-based Luminescence branding. Snowsports and mountain culture are in our DNA. (We've even prioritised Ski-based business networking events – yes, that's a thing!)
Secondly, we are Out and Proud and will always champion organisations celebrating equality and inclusivity. This year Luminescence was official PR Partner to the first LGBT+ Cambridge Pride festival and a Patron of the Women's Prize for Fiction. Anna Marsden continues to be a trustee to The Kite Trust, a Cambridgeshire LGBT+ youth charity.
Finally, well, because we LOVE a super-friendly, inclusive, queer-AF Gay Ski Week. (So much so, Anna Lawlor has written about it for the UK national media). European Gay Ski Week has been running for decades and is enjoyed by almost 1,000 revellers, with lesbian, bisexual, trans and queer women making up a relatively small group.
We know queer women love the mountains as much as the guys…and we're on a mission to encourage lesbian, bisexual, trans and queer women to join us for EGSW 2020.
About European Women's Gay Ski Week 2020

Luminescence has partnered with European Gay Ski Week to develop an extensive programme of activities specifically for queer women.
Click here for more information: https://www.europeangaygirlskiweek.com/
Every day there are ski and snowboard activities, as well as plenty to entertain non-skiers looking for a relaxing mountain-based break, every afternoon EGSW's piste-side Apres Ski parties heat us up into the evening. Then there is a pletheora of dining options and styles for every palette, followed by multiple party options every single night.
Women's Gay Ski Week Activities Include:
Guided LGBT Ski & Snowboard Groups daily
Internationally renowned female DJs
Piste-side Apres Ski Parties daily (with DJs & Performers)
Burlesque Show by London's Follie Mixtures
Fondue & Raceltte Social Dinners
Women's Spa Party
G Girls Welcome Party
She Bar White Party
Live Music
The Resort: Les Arc 1950 & 2000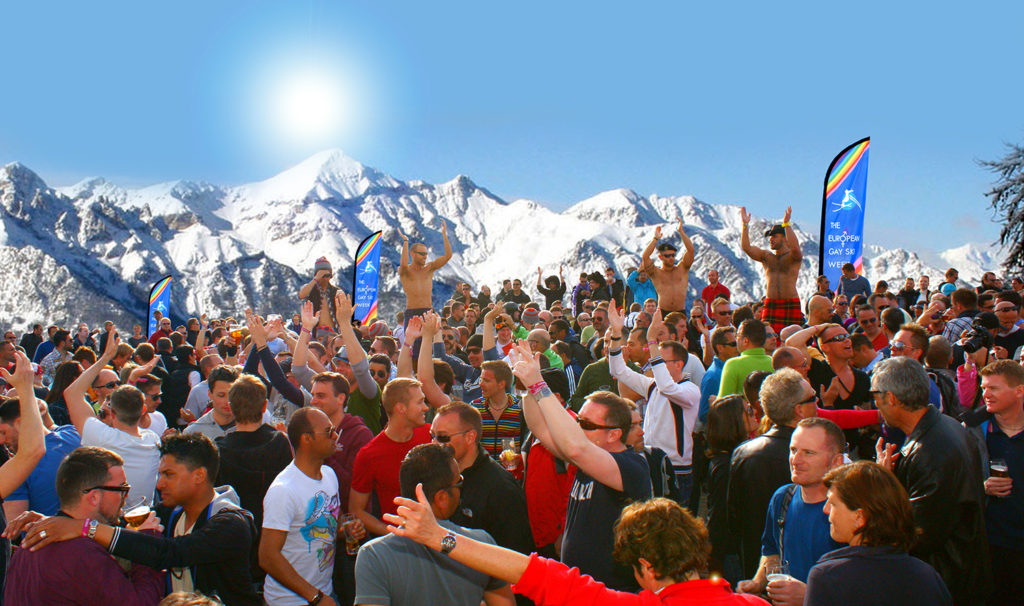 European Gay Ski Week is a roving annual spectacular, this year returning to the incredibly welcoming resort of Les Arcs 1950 &2000. A single resort (upper and lower villages connected by a free, quaint gondola) with stunning views and 200km of skiable terrain.
107 varied ski runs served by 52 lifts
Easy resort to access, including funicular direct from Borg St Maurice (train station with links to major French cities and Euro tunnel)
Ski in and out from most EGSW accommodations
(Anna Marsden and Anna Lawlor will be staying at the host hotel; come say Hi!)
Anna Lawlor, co-founder of Luminescence, says:

"In our experience, this annual week-long event in the French Alps is the friendliest, queerest ski week out there.

"We have enjoyed various gay ski weeks in amazing resorts and countries over the years, but we especially appreciate the efforts the EGSW management team is going to in order to actively encourage more women to enjoy everything that a Gay Ski Week holiday offers.

"We have made many international friends at these events, met amazing people and shared some serious belly laughs…as well as cherished some memorable ski days 'on the hill' and fun nights on the dance floor.

"Anna and I are proud to be part of the LGBTQ+ community and are thrilled to be sharing our skills with European Gay Ski Week to encourage more queer women to join the fun."
Share this page
Author
Luminescence
Tags: