Search Engine Optimisation / SEO Training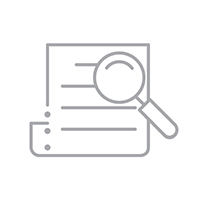 Search Engine Optimisation or SEO Training is now a vital part of your team's learning and development.  SEO is a crucial element of the modern marketing mix, meaning that an understanding of SEO is an important skill not just for web managers but for the senior marketing roles that oversee an SEO agency or SEO role.
What is SEO?
Our SEO Training seeks to deliver the best understanding of what Search Engine Optimisation is, and then, how to best implement such optimisation on all of your website pages to ensure those who are searching for you online find you online.
"SEO stands for "search engine optimization." It is the process of getting traffic from the "free," "organic," "editorial" or "natural" search results on search engines."  Search Engine Land
SEO Training Objectives
All of our SEO training courses are prepared, designed and delivered by qualified training and social media professionals and designed to help you:
Understand on-page Search Engine Optimisation (SEO)
Keep up to date with current trends in SEO, relevant to your industry
Improve knowledge of essential page content
Implement a keyword strategy with relevance and context
Improve knowledge of your own website architecture
Understand the implications of a good link strategy
Design a template for optimizing your own content
We know people have different learning styles and preferences when it comes to training so we pace each session to the participants and tailor the content to your business needs.
All our search engine optimisation courses are bespoke,which means we can deliver an introduction to SEO, Intermediate SEO or advanced SEO, depending on your requirements.
SEO Training Prices
Contact us for a personal quote for your training needs.
Other Digital Media Trainings
If you are unsure of what digital media training you require for your team, have a look at our training listings.
---
Other Luminescence Services