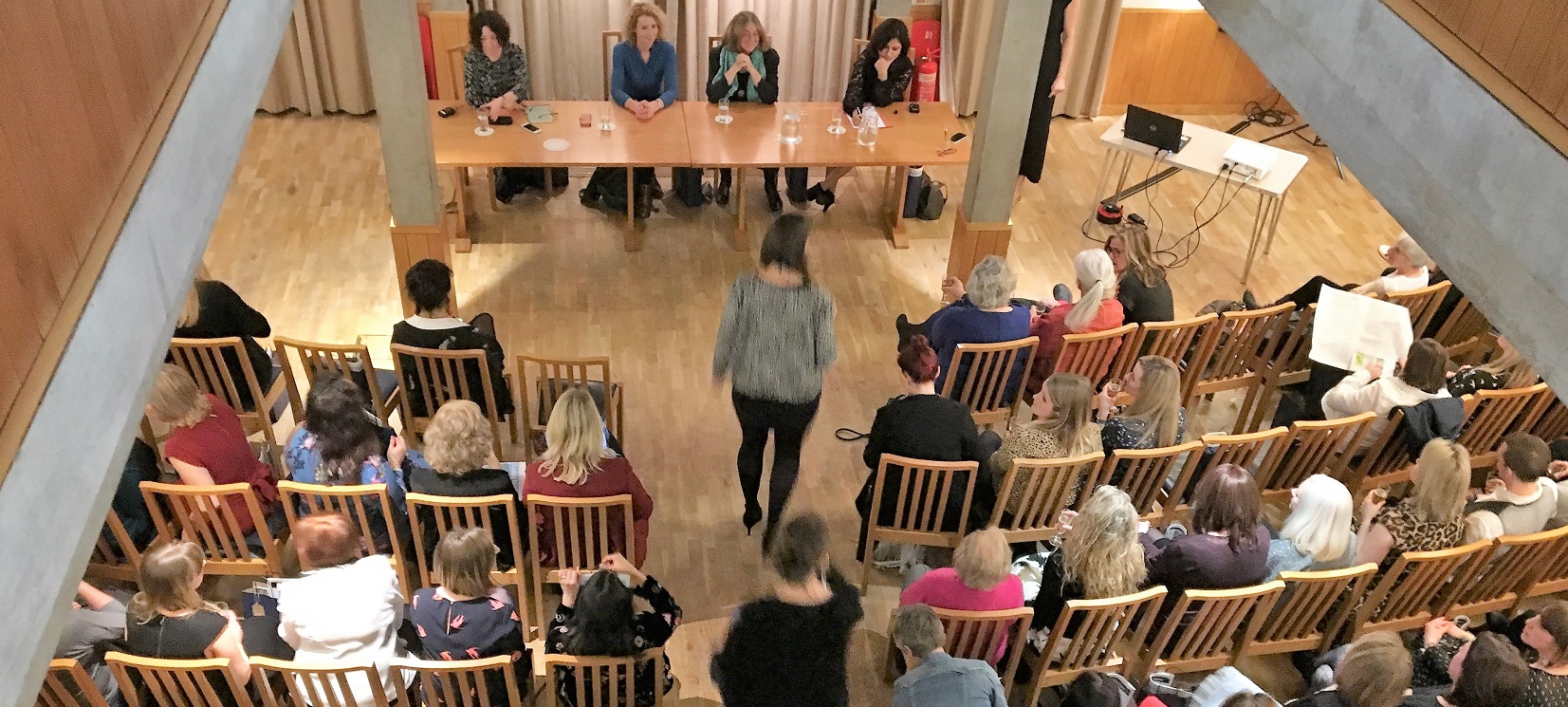 We are thrilled to report that the Cambridge Loves The One event – sponsored and supported by Luminescence – was a huge success last Friday and has smashed its fundraising target. The sold-out exclusive evening of conversation with inspirational women, headlined by BBC Radio 4 Women's Hour presenter Jane Garvey, has raised £10,000 for children's charity Love The One.
More than 140 (mostly) Cambridge-based women attended the packed event, held at Lucy Cavendish College, University of Cambridge on Friday, 2 February 2018. The vision of organiser Catherine Carr was to bring together local women to be inspired by the three esteemed panellists who are affecting change in different ways, and while doing so to raise money for new early years' children's centres operated by Love The One in India.
Catherine Carr is a Cambridge-based documentary-maker and broadcaster, who won an award for her report about the work of Love The One for BBC Radio 4's Women's Hour; 'India's Trafficked Children'. She is currently the producer of the top-rated Talking Politics podcast (now sponsored by The London Review of Books), which is recorded weekly in Cambridge.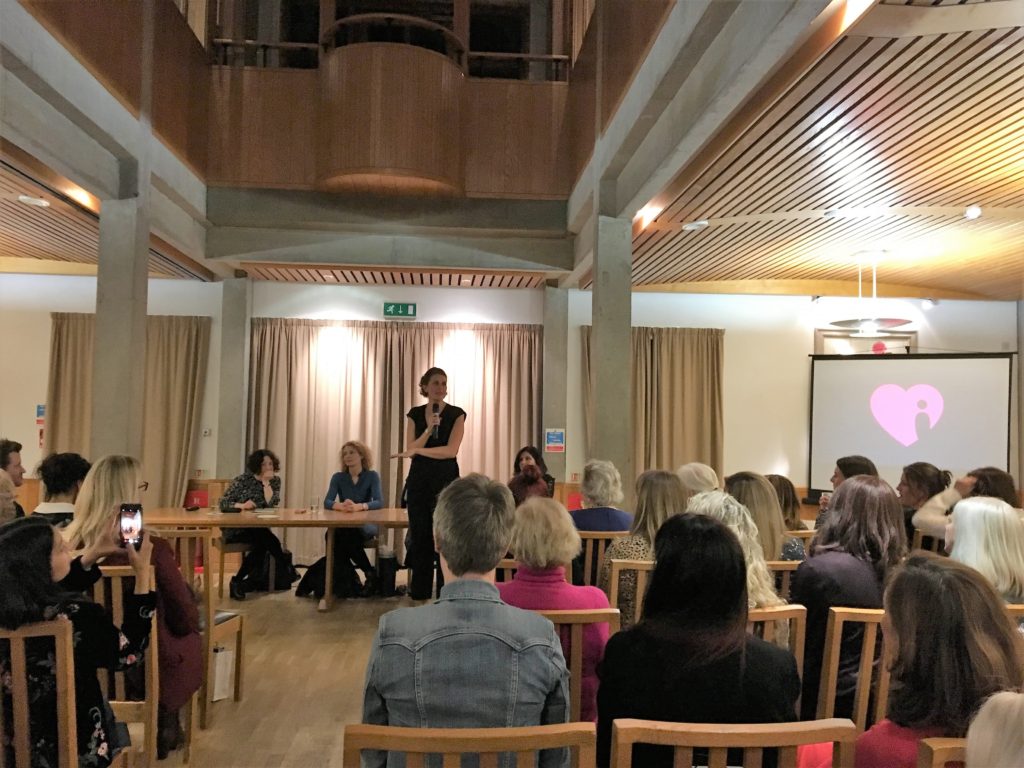 Catherine Carr, Cambridge Loves The One organiser, says:

"It was such an incredible evening, the atmosphere was brilliant and the conversation riveting – spanning the gender pay gap, #MeToo, unhealthy food fixations and even swearing as empowerment! On the eve of the centenary of women's suffrage in this country, it seemed all the more important to bring together local women who also have the power to affect change.

"There was such a buzz in the room, it was so cool to see women making new connections with other women and to make plans to do things together. It just confirmed what I already knew – Cambridge is a great place to get things done!

"I am so thrilled that once all of the pledged money is collected we will have raised £10,000 for Love The One, smashing our initial £8,000 target, and having a damn good time while doing so. Many women asked for more events like 'Cambridge Loves The One' and we already have plans in motion."
Funding for 3 New EPIC Centres
The money raised by Cambridge Loves The One will allow the registered charity to open three new pre-school 'EPIC' centres for impoverished, abused, orphaned, exploited and marginalised children in India. The EPIC (Early Pediatric Interventional Care) centres are based on a crèche and pre-school model for 0-5 children in marginalised and at-risk communities.
Each centre provides employment for five local mothers (including 2-months training) and cares for around 30 children per centre. They are provided with top-to-toe health checkups, nutritious meals, play, school preparation, free transport to/from home and more. More information here.
India has the highest number of children trafficked into modern slavery and the highest number of child deaths in the world. Currently, 225 vulnerable children receive daily healthcare, nutrition, education and childcare through Love The One, which serves 1,000 children with acute illnesses per year. Working with the community, the charity has directly prevented children from being forcibly taken from their mothers' homes to be trafficked.
Anna Lawlor, Head of Content and PR at Luminescence says:

"The night could not have gone better, and we have been bowled over with the response to Cambridge Loves The One. To think that this all started as a crazy idea over coffee and snowballed into a 140-strong sold-out event with such prestigious speakers – all organised within a matter of weeks – is really humbling. Catherine Carr is a delight to work with and such a positive force to be reckoned with, while the inspirational work of Love The One has really focused all of our minds.

"The theme of the evening was women inspiring change; We at Luminescence have been inspired by the women we have met, who think 'let's not wonder about what could be done, but let's just crack on with it and take the smallest step we can towards making a difference'. We are thrilled to have contributed in our own small way to the Cambridge Loves The One event – and we've already got big ideas for the next event."
The Panel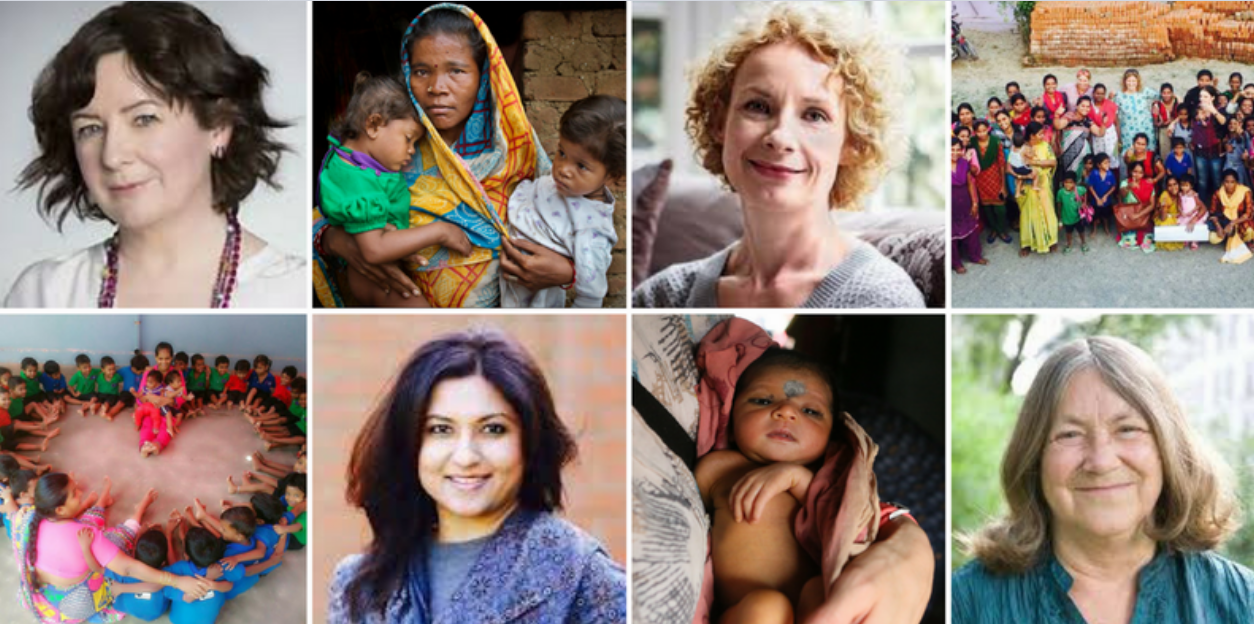 BBC Radio 4 presenter Jane Garvey was joined at the event by panelists:
Award-winning national food writer, author of Fortnum & Mason's Book of the Year 2016 First Bite: How We Learn to Eat, and Trinity College, Cambridge alumni. Bee is passionate about good food and wants to transform people's relationship with it, whatever their age.
Founder of Shiva Foundation, which campaigns against human trafficking, co-founder of youth leadership charity Connect India, and board member of social enterprise launchpad, Unltd. Meenal is convinced social justice can be achieved through collaboration and innovation.
Esteemed scholar, journalist and renowned feminist. Elaine campaigns for equal rights for women around the world.
Local Business Support
100% of the £45 ticket price was donated to the charity, with special thanks to headline sponsors Cambridge Property Lettings. An Oscars'-worthy goodie bag packed full of give-aways from a myriad of local businesses (and beyond) was provided to each attendee with thanks to the generosity of:
Ark
Babycham
Bee Bee Wraps
Bould Brothers Coffee
Cambridge Cookery Bistro + Café
CambsCuisine
Cambridge Imprint
Cambridge Wine Merchants
Chocolat Chocolat
Cobra Beer
Finn Jordan
Kiehl's
Laura Bryant Design
L'Occitane
London Review of Books
Maurizio's Wine Bar
Power to the Peddle
Radmore Farm Shop
Stir Bakey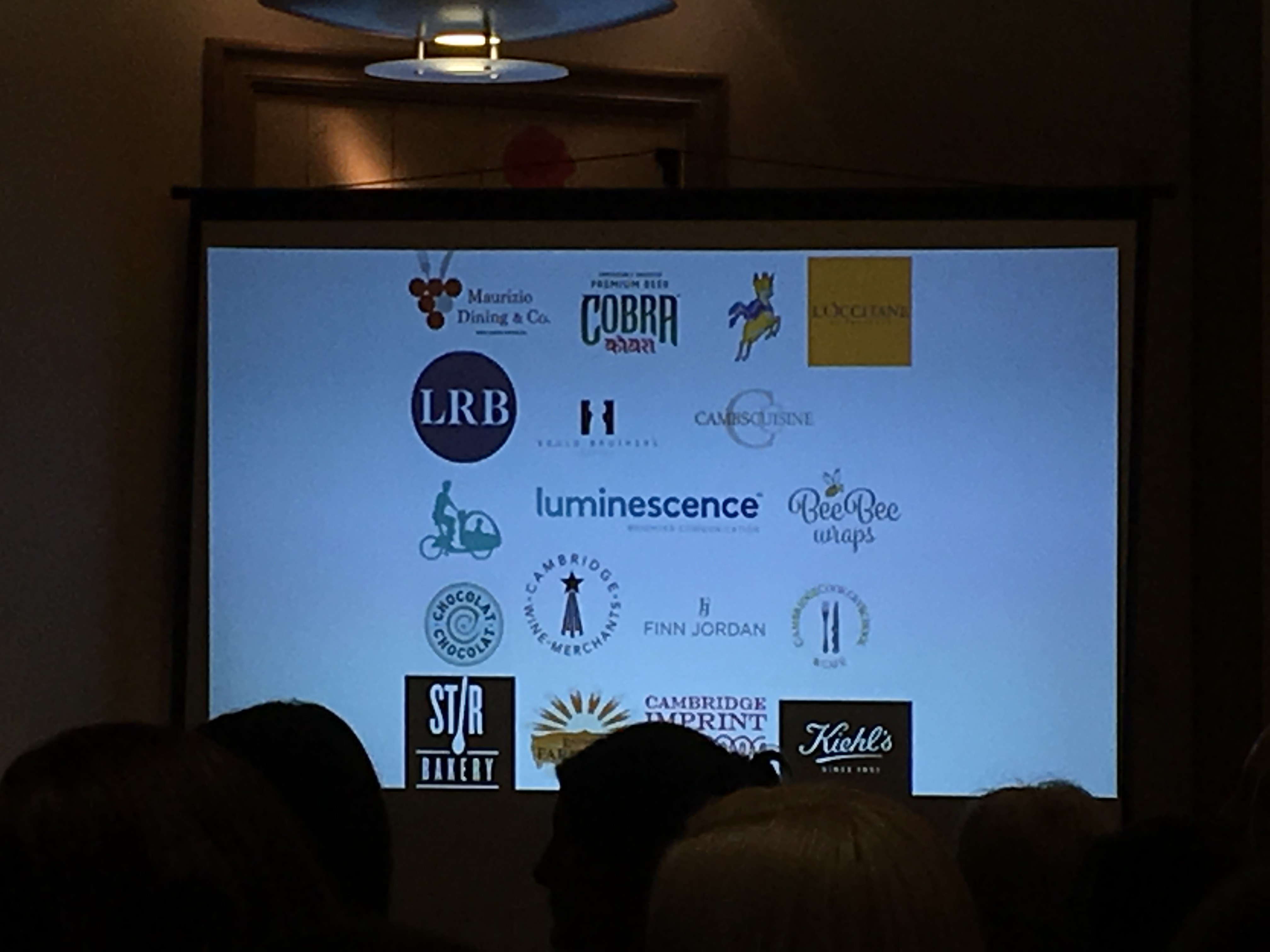 Luminescence wears its values on its sleeve, and has been commended for its work through the Media Trust with Cambridgeshire youth charity Centre 33 in a Guardian blog[1] written by Jon Snow, the Channel 4 News presenter. Anna Lawlor was a trustee for Centre 33 from 2015-2017 and Anna Marsden has been a trustee of Cambridgeshire LGBT youth charity, The Kite Trust, since 2013.
The event has already garnered some positive local media attention, including an interview with Catherine Carr on BBC Radio Cambridgeshire's Drivetime show (Listen via BBC iPlayer here) and the Cambridge Independent.
It's not too late to donate or sponsor a child, visit Love The One.
Share this page
Author
Luminescence
Tags: